Licence Plate Winch Bracket
I had this in email format & wanted to put it up on my site in case anyone needed or wanted this info.
This is for anyone who wants to put the front licence plate on a winch.
Oh that is my new ARB Bull Bar below if your interested.
Parts used:
1 front licence plate
4 Mag Light Clips (D-Cell Size)
1 4 foot piece of 1/8inch steel (from Home Depot)
4 screws
4 nuts
4 lock washers
Instructions:
I cut that into 2 1 foot pieces & 1 2 foot piece (well I didnt cut that but it was left over). I attached the 4 mag light clips to the 1 foot pieces, then basically just attached the licence plate to the winch rollers. The end result is a removable licence plate bracket. Those wishing to keep legal plate action may want to check this out. If I didnt have a vanity plate I would probably not bother with anything up front but now I can go either way.
I have some pics below:
Plate Attached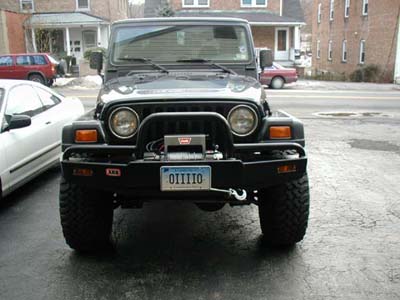 Plate Removed
Bracket Attached (Side View)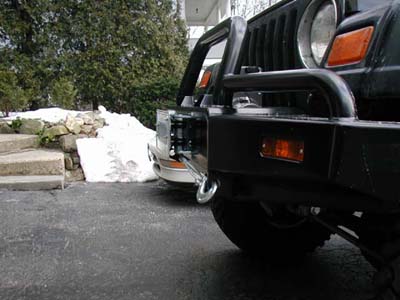 Plate Close Up With Bracket Attached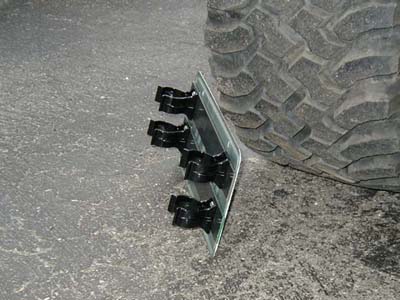 Plate Close Up With Bracket Attached (2nd pic)